HALLELUJAH!
Finally Rufus Wainwright has done something new for me to blather on about!
He's
releasing the albums 'Want One' and 'Want Two'
as a double CD pack on November 28th and he's sticking some extra stuff on there too.
It
might
have somthing to do with these tour dates that coincide:
London Hammersmith Apollo (November 29)
Brighton Dome (30)
Manchester Apollo (December 2)
Sheffield City Hall (3)
Bristol Colston Hall (5)
Birmingham Symphony Hall (6)
Newcastle Sage (7)
Norwich UEA (8)
Glasgow Clyde Auditorium (10)
Preston Guildhall (11)
For tickets, go on eBay and pay about three or four times their face value. Good luck!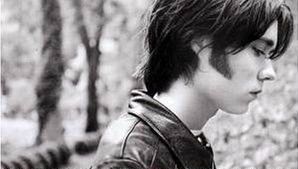 Rufus Wainwright : I would, and
I'm not even in the gays. He is tho'.
Cheer up, the gays!