SHEFFIELD : SEXY CITY
Three-dayer (not however, a three-day 'Sex Festival' (c) Lynne) there in Sheffield as of tonight.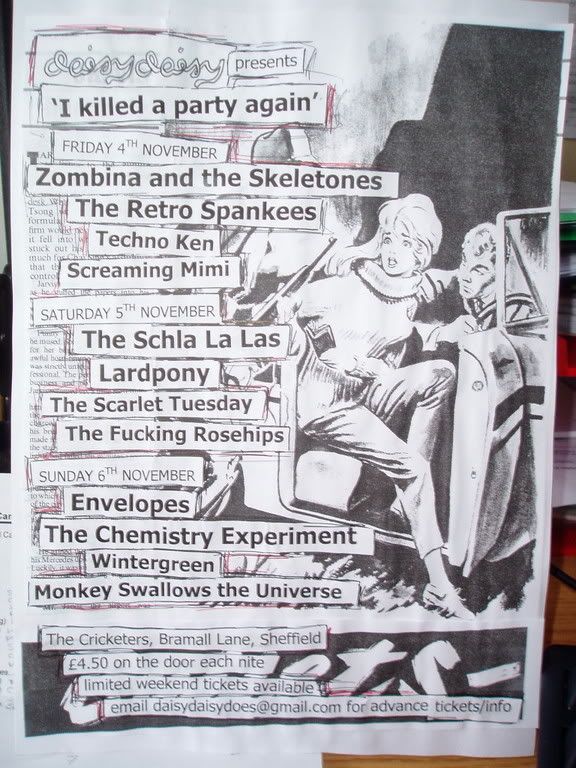 Zombina and the Skeletones have been replaced by
Piney Gir
(from
The Schla La Las
, who headline on the Saturday). It's too late a change for me to make it, and tomorrow I'm celebrating Bonfire night by setting off fireworks for the amusement of my nephew, as a good uncle should. You should go, though.
On the Saturday night Derby is represented by
Lardpony
, who's had quite an indie-pop week, all told. He's even ill. That's dedication to your sub-genre.
Piney Gir : All fit, like.